My little bug isn't in school yet so Valentines aren't really needed. However, I thought it would be fun to have him give something to his cousins. Plus I teach a primary class in church that I would like to give a little something to so they will like me... So here are some ideas that I have come across that I LOVE!
What got me thinking about it was I saw these bubble gum party favors at Sams Club today for $10. They also had just fun colorful ones that weren't valentinesy. If I didn't already have the favors for my bugs upcaoming Birthday Party I would have gotten those. $.41 a piece, what a deal!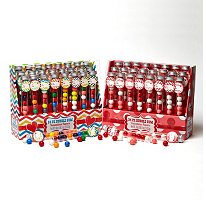 samsclub.com
These recycled crayons are so much fun. These are one of the first things I ever pinned and I'm so glad I did. I love the no candy idea.
http://www.flickr.com/photos/61951289@N08/5672821563/sizes/l/in/photostream/
This next one is perfect for school age kids. When I was in school I was always losing pencils
http://indulgy.com/post/exx28Vs6E1/love-this-diy-valentines-day-gift-idea-all-yo

Valentines don't have to cost much. Here is an almost free idea. However, I'm a little nervous about taking all those paint chips.



http://www.babyalerts.ca/valentines-day-diy-projects-kids/

I'm thinking of making the grandma's a photo bookmark or my little bug.

I love this boy valentine! Feb 14th is such a girly holiday. What boy wouldn't love this?


http://www.jacolynmurphy.com/2012/01/for-valentinesall-is-fair-in-love-and.html
How cute would these be to throw in your child's/ hubbys lunch? So fun!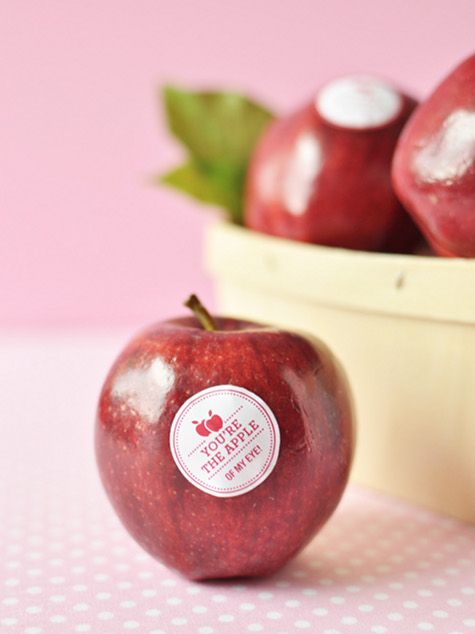 http://www.coolmompicks.com/2012/02/last_minute_valentines_ideas.php
These ones can be done with staples or a sewing machine. Love that you could buy candy in bulk and divid between gifts.
http://irinascutebox.blogspot.com/2012/02/valentines-day-gift-idea.html
This brings me to a side note, can kids even hand out candy not package from the store? When I was a kid we would just buy a big bag of conversation hearts and put like 5 in each card. I think that is a no-no now right? So I guess the one above would be for non school kids.
I love this idea, maybe it doesn't fit into the easy category because it would be time consuming to make all the slits.
http://24-7-365.blogspot.com/2009/02/lavish-me-with-praise.html
Another sucker one. Seems easy especially if you had a cricut to help you. She does include a template.
http://www.quietfish.com/notebook/?p=3109
And last, but not least Fortune cookies. I think older kids would have a fun time coming up with the different fortunes to go inside.
http://celesterockwood-jones.typepad.com/designwashrinserepeat/2009/02/freebie-fortune.html
Valentines Day is in a month from tomorrow! Do you know what you are going to do yet? Now to get ideas on what to give to the Hubs!
~CJ